What Is A Right? | One Great Work Warriors
Published by: Chris Jantzen on 03-14-2023
Tweet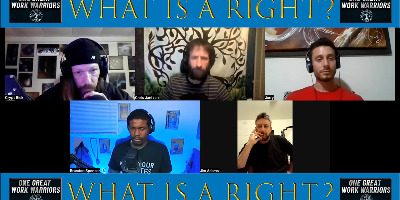 Join Crypt Rick, Brandon Spencer, Jim Adams, Gerardo Tappan, and Chris Jantzen for an enlightening roundtable about Rights! Are modern humans confused about what a right is?
Where does a right come from?
What does it mean to be right?
This is a good show to hear and consider some different ways to thing about things and consider multiple perspectives to expand your mind.
This awesome roundtable was formed through End Evil's One Great Work Warrior Project. Thanks much to all involved. Join up for the OGWW newsletter here: chrisjantzen.com
Learn More about End Evil Podcast and Chris Jantzen's work here:
https://linktr.ee/chrisjantzen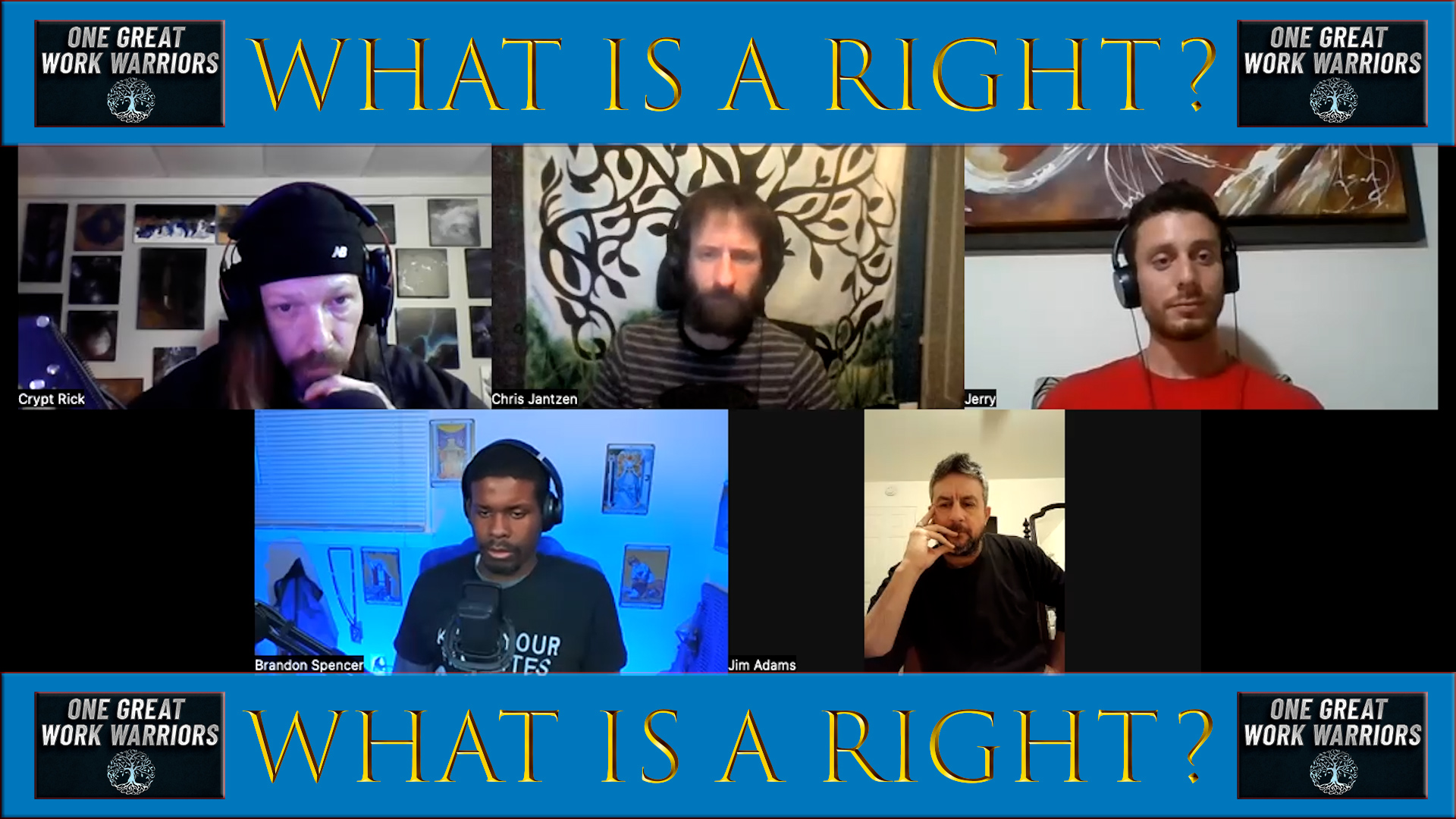 Keywords:
One Great Work Warriors, Crypt Rick, Brandon Spencer, Jim Adams, Gerardo Tappan, and Chris Jantzen