Give To Nature And Nature Will Give To You | Indica Martin
Published by: Chris Jantzen on 02-28-2023
Tweet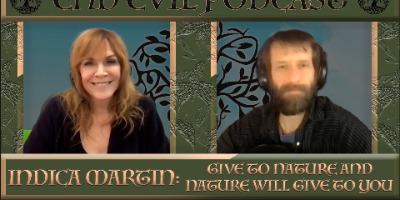 Give to Nature and Nature Will Give to You, by Indica Martin
An amazing soul, Indica shares her experience of realization about evil in the world, and her courageous decision to help others! Indica realized there was not a single book for kids about Hermetics and Natural Law, so she focused on it and invested her own time and money to bring her book to publishing. Now is the perfect time to bring Natural Law to children you know!
Check out: Give to Nature and Nature Will Give to You, by Indica Martin:
https://www.givetonaturebook.com/
Check out Indica's other shows on OGWN:
https://onegreatworknetwork.com/indica-martin
Give to Nature and Nature Will give to You by Indica Martin read by Mister John
Help Many Kids Learn About Natural Law!
Give To Nature and Nature Will Give To You is available for purchase here:
https://www.givetonaturebook.com/
https://linktr.ee/chrisjantzen
Keywords:
Give To Nature And Nature Will Give To You, Indica Martin