Humanity's Most Powerful Weapon
Published by: Chris Jantzen on 09-13-2022
Tweet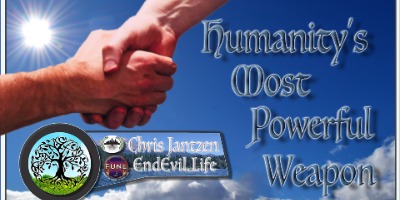 Sunday, Sept 11, 2022, I presented at FUNL 2: The Convergence.
My presentation is called Humanity's Most Powerful Weapon
This is aimed at people who want to work for Freedom For All.
This is a crucial time in history and we are here for a purpose.
Those who CARE and speak TRUTH CAN make a difference!
Keywords:
teamwork tribe group gang mafia natural law