JAB OR WACKY
Published by: Chris Jantzen on 07-10-2021
Tweet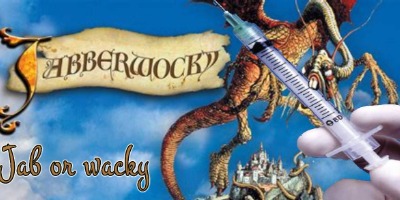 Click here to watch the video: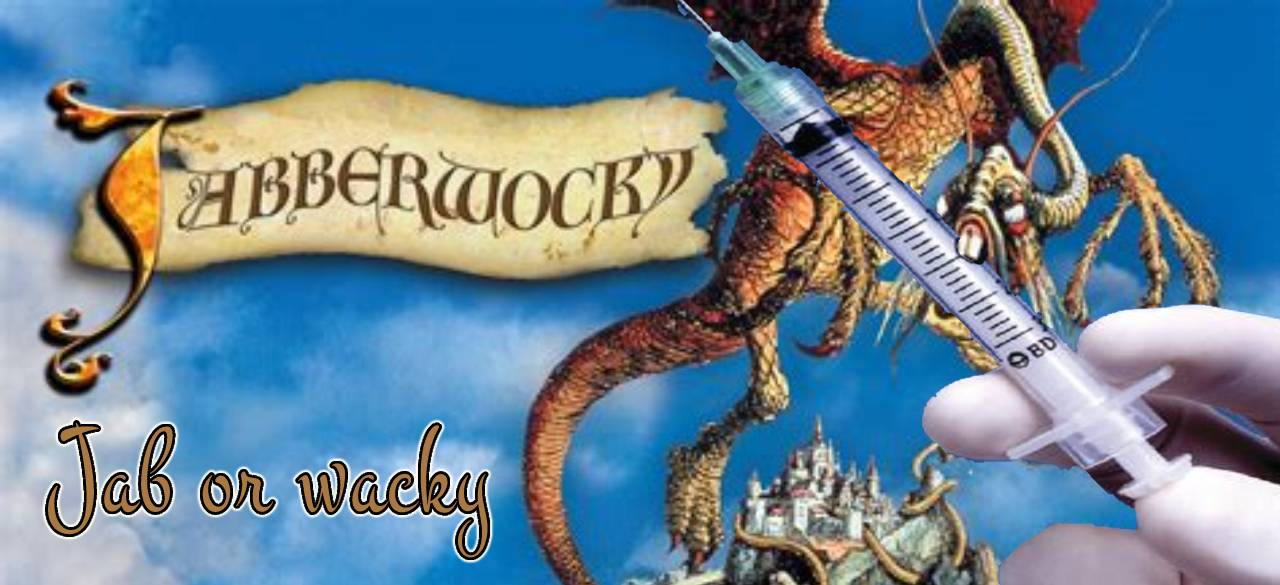 Psychology Today Scientism Blog Article
The Story of Galileo
There is an important parallel with the story of Galileo, who invited his contemporaries to look through his telescope. The Aristotelians and Church dignitaries refused to do so, as they had already decided that they knew the truth and didn't want their worldview to be undermined. This is the case with dogmatic materialists who have decided what they believe and refuse to consider—or dismiss out of hand—any evidence that contradicts their beliefs.
True science means accepting that human knowledge is limited, and present theories are provisional and incomplete. True science means being willing to examine evidence on its own terms, outside the prism of the belief system of materialism. In other words, it means having the courage to look through the telescope.
Pasteur=pasteurized
Luis Pasteur, "microbe hunter" GERM THEORY
biological medicine institute, Bechamp
:
"Béchamp's theory of life, which he derived from the study of subcellular granulations or microzymes (or "microzymas" became his principal interest and led to inevitable clashes - with Pasteur in particular. He did not support spontaneous generation, but neither did he accept the germ theory of disease.
​
Eventually, due to continued disagreements with Pasteur, he had to vacate his post in 1888. He acquired a pharmacy in Le Havre, and ultimately moved to Paris, where he was given a small laboratory at the Sorbonne."
Info about Bechamp
terrain theory vs germ theory Weston Price
Pasteurization comes from Louis Pasteur (1822–1895)
Antoine Béchamp (1816–1908)
Robert Hermann Koch (11 December 1843 – 27 May 1910) was a German physician who developed Koch's postulates.[1]
Koch's postulates are the following:
The microorganism must be found in abundance in all organisms suffering from the disease, but should not be found in healthy organisms.
The microorganism must be isolated from a diseased organism and grown in pure culture.
The cultured microorganism should cause disease when introduced into a healthy organism.
The microorganism must be reisolated from the inoculated, diseased experimental host and identified as being identical to the original specific causative agent.
covid 19 brain stroke
covid death from vaccine
life site news
not legal vaccines
what really makes you ill
What really makes you ill :
Dawn Lester and David Parker
Despite the failure of the vaccine to be effective, the medical establishment nevertheless claims that polio is close to being eradicated due to the vaccination programme; as indicated  by a a 2016 CDC web page entitled Updates on CDC's Polio Eradication Efforts that states,
"Polio incidence has dropped more than 99 percent since the launch of global polio eradication efforts in 1988"
The claim is highly questionable, because there is an increasing incidence of infant paralysis in a number of countries around the world. One country in which this problem is rife is India, where cases of paralysis are increasing substantially, despite the claim that the country is virtually 'polio-free'. The situation is explained by a January 2013 article entitled Polio free does not mean paralysis free on the website of The HIndu; the title is self-explanatory.
This is the process. In what areas in life do you do this process? Many of us apply a similar method in our areas of work, even a carpenter goes from observations to conclusion, or a car mechanic. This can also apply to Philosophy. The love of wisdom, the learning of truth, the will to action based on congruence with truth….
20 Damn Good Reasons TO SAY NO TO MASK-WEARING
FREEDOM IS A PRINCIPLE
CHILD ABUSE IS EVIL
NO GOOD REASON FOR EXTREME MEASURES
SMILING/FROWNING CRUCIAL TO HUMAN SURVIVAL
PSYCHOLOGICAL DAMAGE
BREATHING YOUR OWN GASES
FACE TOUCHING AND SNOT
LITTER IN NATURE
OBEDIENCE TO AUTHORITY LEADS TO SLAVERY
POISONOUS FIBERS IN YOUR BODY
EVOLUTION OF FACIAL STRUCTURE HAMPERED
YOU LOOK LIKE A CLOWN
SELF RESPECT
COWARDICE IS NOT A VIRTUE
ESTABLISHED SCIENCE DOES NOT SUPPORT MASKING
POLITICIANS AND NEWS AGENCIES ARE NOT TO BE TRUSTED
1812 deaths bacterial infection
The cause and timing of the next influenza pandemic cannot be predicted with certainty, the authors acknowledge, nor can the virulence of the pandemic influenza virus strain. However, it is possible that — as in 1918 — a similar pattern of viral damage followed by bacterial invasion could unfold, say the authors. Preparations for diagnosing, treating and preventing bacterial pneumonia should be among highest priorities in influenza pandemic planning, they write. "We are encouraged by the fact that pandemic planners are already considering and implementing some of these actions," says Dr. Fauci. https://www.nih.gov/news-events/news-releases/bacterial-pneumonia-caused-most-deaths-1918-influenza-pandemic
pissed off doctor
scientific study of 10 million
High Wire Mask Whistlelblowers
Distributed News
10 scientific flaws
mask facts health show
Keywords:
lewis carrol, jabberwocky, jab, vaccine, pasteur, koch, kochs postulates, fiction science